Phabrix to demonstrate 2022-6 support at IBC 2016
At IBC 2016 Phabrix will demonstrate 2022-6 support on its newly released Qx platform.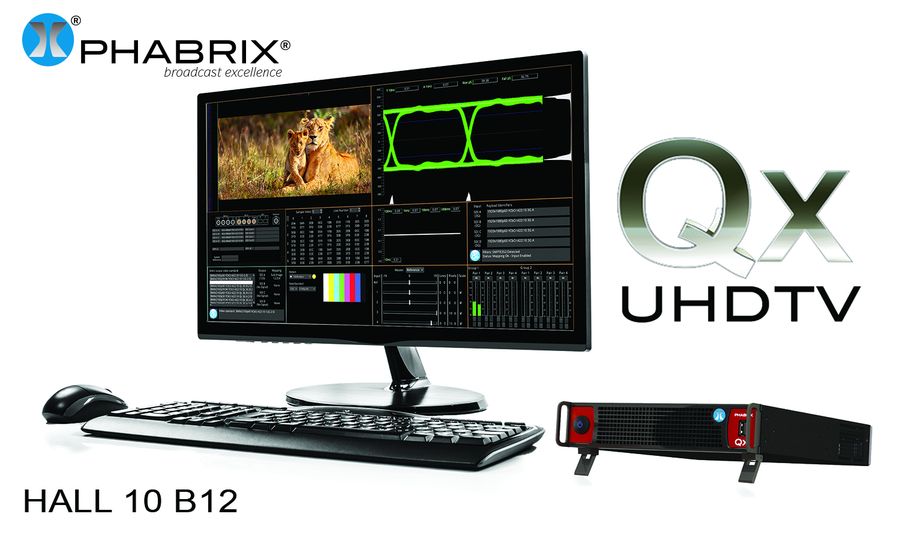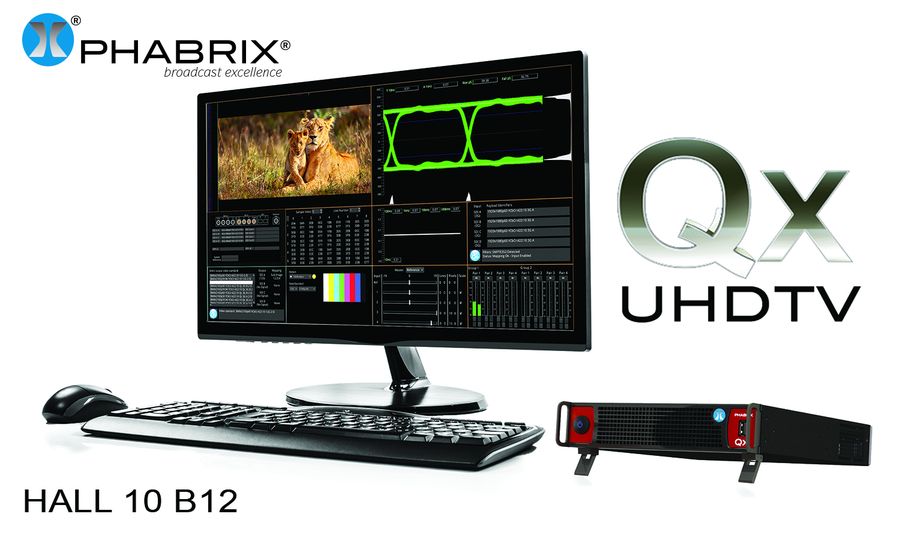 PHABRIX will be demonstrating its new Qx technology in Hall 10 B12 designed for compliance test and measurement of UHDTV1/4K and UHDTV2/8K formats. Unique to PHABRIX the Qx has RTE – the company's trade marked 'real time eye' technology which enables physical layer analysis on its multi rate SDI inputs from HD-SDI, 3G-SDI, 6G-SDI to 12G-SDI. The Qx is available with a dedicated toolset for broadcasters and broadcast manufacturers to analyse and importantly generate UHDTV formats simultaneously including cinematic, two sample interleave and square division formats. The Qx is also a 'Hybrid' product enabling customers to test SMPTE 2022-6 uncompressed video over IP via its twin 10GE inputs/outputs.
The PHABRIX Rx rack mount series will be demonstrating V9.04 software providing additional features to a very comprehensive list including ancillary line detect, closed caption, advanced loudness and audio enhancements – all in one cost effective single instrument. As a combined video and audio toolset for QC, broadcast engineering bays and OB, this versatile modular product range consisting of the Rx2000, Rx 1000 and Rx 500 each with its 1920 x 1080 rasterized multi instrument display, is proving increasingly popular for T&M across the industry.
PHABRIX is also demonstrating its range of hand held test and measurement instruments. Each supports a combined generation, analyser and monitoring toolset. The PHABRIX SxE with eye and jitter functionality continues to impress along with its support for video and audio at SD-SDI, HD-SDI and 3G-SDI support. The latest addition to the range the TAG now offers SFP support and a choice of copper, optical and HDMI SFP's which can be purchased separately. With the release of version v1.4 at the show, the TAG also supports an HDMI EDID viewer and HDMI generation capability.
Contact us to schedule a meeting.
https://tevios.fr/wp-content/uploads/2015/01/PHABRIX_logo.jpg
180
180
admin3220
https://tevios.fr/wp-content/uploads/2022/04/logo_tevios.svg
admin3220
2016-08-18 16:12:18
2016-08-18 16:12:18
Phabrix to demonstrate 2022-6 support at IBC 2016